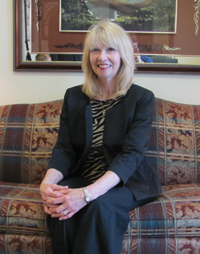 CFO & Business Manager
Sue graduated from Penn State University with an Associate's degree in Science and is a licensed Physical Therapy Assistant. Sue is a graduate of Long Term Care Consultants. She has extensive experience working with seniors in the rehabilitation field with Jameson Hospital System in their rehabilitation, outpatient, and nursing home facilities.
Her experience in the rehabilitation field has allowed her to see first-hand the difficulties that can arise if proper planning is not done for the retirement years. Sue's goal is to encourage seniors to evaluate their options and make wise choices that allow them to stay in control of their lives.
Phone
(724) 983-1617 or (800) 264-4963 ext 101